Increase Your Indoor Air Quality

Indoor Air Quality
Atmos understands the importance of indoor air quality and the impact it has on one's health and well-being. That is why the company is dedicated to providing the best services revolving around indoor air quality. From installation and repair of AC systems to maintenance services, Atmos is committed to ensuring that its customers breathe fresh and clean air in their homes and businesses.
Our company uses only the highest quality products and the latest technology to guarantee that its customers receive the best possible services. Atmos is a highly reputed AC installation and repair services company serving the residents of Boward, Miami-Dade, and Palm Beach. Our services extend to cities such as Fort Lauderdale, Hollywood, Pompano Beach, Boca Raton, West Palm Beach, and Lake Worth.
Our Indoor Air Quality Services
Our technicians have been trained to deliver top-quality services and they are always ready to go the extra mile to ensure our customers are satisfied. Whether you need a simple repair or a complete AC installation, our team has the expertise and experience to handle any job. We take pride in our reputation for providing top-quality services at a fair price and we are committed to delivering the same level of professionalism and excellence every time. Here are some of the major services revolving around indoor air quality that we provide:
Ventilation system upgrades
Carbon monoxide testing
Humidifier/dehumidifier installation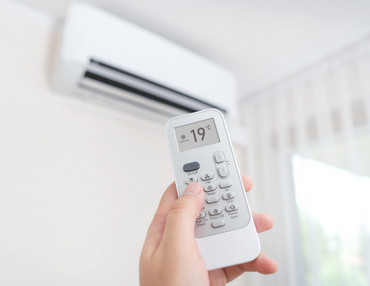 Experience and Expertise
Atmos has years of experience in the industry and a team of highly trained and knowledgeable technicians.
Customer Satisfaction
Our company highly values our esteemed clients. We are always driven to provide them with services of the highest quality only.
Licence & Insured
Atoms is a fully licensed and insured company, ensuring the highest level of protection and peace of mind for our clients.
Why Indoor Air Quality is important?
According to one EPA report, Americans spend 90 percent of their time indoors. So this makes the indoor air quality all the more important. Atmos has realization of this very fact since the very beginning and that is why whether our ac technicians undertake an ac maintenance task or any other job, quality of air is always in our mind. Below are six key benefits of improved indoor air quality: